Home Page of D. "Darteo" Sommese
---
Teacher, Writer, Fine Art Painter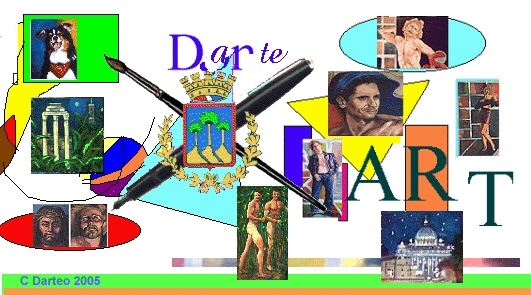 This site is designed to be a virtual portfolio and gallery to exhibit art. You are viewing the work of artist and teacher Don "Darteo" Sommese
An artist is compelled to work. My work is painting. The more I work the more my portfolio grows. This is my method of sharing my work with you. Feel free to contact me via e-mail if you have any questions or you would like to own one of my paintings. If you would like to know more about me, my biography can be accessed by scrolling down this page. Turn the pages and enjoy. Welcome to my world.
---
Go places! Click on each of the underlined items.
Don't forget to come back to the Home Page for more!
Artist's Portfolio (Directory of Paintings)
So You Want to Work in Hollywood? (Directory of Stories)
Some More Things you might be interested in!
Copyright D. "Darteo" Sommese 2005
---
My e-mail address:
darteo@yahoo.com